Statewide Energy Solutions: Trusted Since 1986
At Statewide Energy Solutions, our attention to detail, respected reputation and longevity in the business set our company apart from other contractors. Our team uses decades of experience in energy-efficient windows to guide every installation project, ensuring we get the job done right the first time.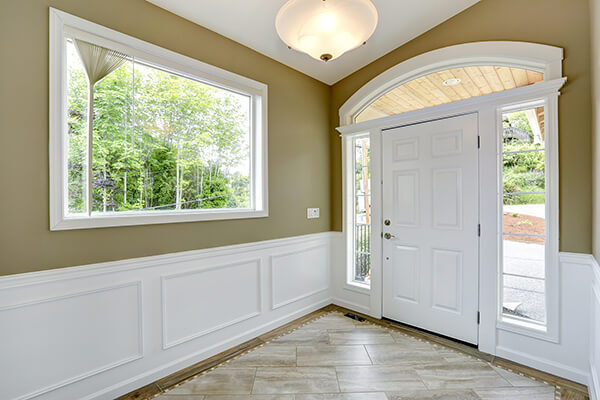 Replacement Windows
We specialize in window replacements. From single- and double-hung replacement windows to casement and bay windows, we provide quality products backed by trusted warranties. We pride ourselves on providing exceptionally energy-efficient windows that save you energy and wear on your heating and cooling systems. Our installers are highly trained in the industry's latest installation techniques and are experts in their trade.
Additional Services
In addition to our award-winning replacement windows, Statewide Energy Solutions also provides services in door and siding installation. If you're looking for custom doors, we offer patio doors, sliding glass doors, French doors and steel entry doors, all manufactured to fit the unique structure of your home.
Statewide Energy Solutions also installs James Hardie® products with ColorPlus® Technology, giving you a wide selection of durable, long-lasting color options for your next siding project.
Flexible Financing Options
Statewide Energy Solutions offers financing because we know window replacement is a serious investment. A replacement window project can dramatically improve the appearance of your home and reduce the cost of your heating and cool bills. We make the decision easy by giving you multiple financing options tailored to your budget.
Complete Customer Support
Customer satisfaction is of utmost importance to Statewide Energy Solutions. With over 35 years of experience in the field, our knowledgeable staff is ready to answer all of your questions about your next home exterior remodeling project. We'll help you compare materials and design styles to find the best fit for your home's needs.
Get in Touch With Us
We look forward to working with you! Statewide Energy Solutions is a trusted window company proudly serving residents of North Texas. Contact us today about our window replacement, door and siding installation services. Call (214) 960-2798 or submit our online form to receive your free quote.